[fusion_text]Having never been to a tropical weather location previously, I was quite shocked by my week in Cairns and the surrounding area. I thought I knew my body and understood it's functions. The how and when of my body sweating. I did not. (Turns out I was visiting the area at the hottest time)
I left the airport in an air-conditioned car and when I got out of that car at my accommodation, my eye glasses immediately fogged up. That was my first sign that things were going to be different. Of course, there were other tell-tale signs of the high humidity. Like how I would use a towel to dry off after I exited the shower, only to never be dry again, for like a week.
Oh, the things we learn when we travel.
For me, visiting Cairns and the surrounding area, taught me about sweat. Honestly, I never knew a person could sweat so much. It even took me a few times to realize that no, I did not sit in anything wet. That was just my ass sweating. My body was constantly wet and even my hair was sticking to my face and head. I was sweating so much in places I didn't even know could sweat. I'm pretty sure my eyeballs were even sweating.
My first day in Cairns was December 28th and I was obviously woefully unprepared for the level of heat in such a humid climate. I was walking around for about 15 minutes when I found Cairns Central like some kind of mirage in a hot, dry, deserted desert. So of course, I decided to spend some valuable time in the wonderfully air-conditioned building. I want to say I cried big salty tears of joy but honestly, it's hard to say. It could have just been big drops of salty sweat.
I knew I was hot and sweaty but I thought I was managing to hide it pretty well. That is until the lady in a shop, trying to give me samples of face lotion, asked if I wanted samples for oily skin. She looked at me with this confused look on her face when I replied that I had dry skin and would prefer those samples. I realized at that moment, I wasn't hiding my sweat as well as I thought. I had to explain that my constant sheen was actually a sweat coat on my face. There went any hope that I had some sort of beautiful, radiant glow going on. It was quite an eye opener. Turns out, there really wasn't even a hint of a radiant look.
There was a variety of different types of shops in the mall from flip flops, to health food, to electronics, clothing, etc. There were also a few café style coffee shop places to sit and have something to eat and drink.
I arrived in Queensland all ready to spend a week enjoying the beach and swimming in the ocean. The very first day I found out that wasn't going to be an easy option. With the heat, the ocean temperature increases and you get stingers. Stingers can be so small you can't see them, you only feel them sting you before you end up at the hospital, or so large you could ask one out on a date. Being a plus sized person with some injuries, finding a proper wet suit/outfit to protect against the stingers, wasn't worth the effort for the little bit of ocean time I could do.
The Cairns Esplanade was amazing though. It is a massive 4800 sqm, salt water pool on the waterfront in the CBD. It is an interesting shape with one end being a sand bottomed area where you can walk or children can play. The other end is a deeper section where kids and adults alike were swimming and playing games. It is not fenced in and entrance is free. There are lifeguards on duty during opening times and there are also toilet, shower facilities and a shop.
The Cairns Art Gallery is located in the CBD in a heritage-listed State Government building, so walking around this (air-conditioned!) building also allows you a little tour of local historical architecture. There were paintings, photos, sculptures and glass works on display by both new and more experienced artists. It's not very large but I did enjoy the assortment of art they had on display as well as the building itself. There were even a few benches where you could sit and enjoy the view while trying to prevent your body from either spontaneously combusting or drowning people passing by in the constant sweat pool that is your body.
As I write this article I realize I spent a lot of my time in Cairns trying to cool off. While I was walking around the CBD looking like I was just spit on by one of those dinosaur turkeys in the Daintree, the locals looked dry, refreshed and untroubled by the heat. It was annoying.
I was walking around the waterfront area and came across the Reef Hotel Casino. I had already spent time shopping and enjoying art in an air-conditioned building, now I might as well enjoy games of chance.
The building is really nice and although I don't know how old it is, it was in great shape. I guess that is what you expect from a 5 star hotel though. I can only imagine what the hotel rooms are like. The Casino itself was kinda posh, just in a less garish way than Las Vegas. There were tables, sporting events, etc, but I only played a few of the slot machines. Just till I lost my budget.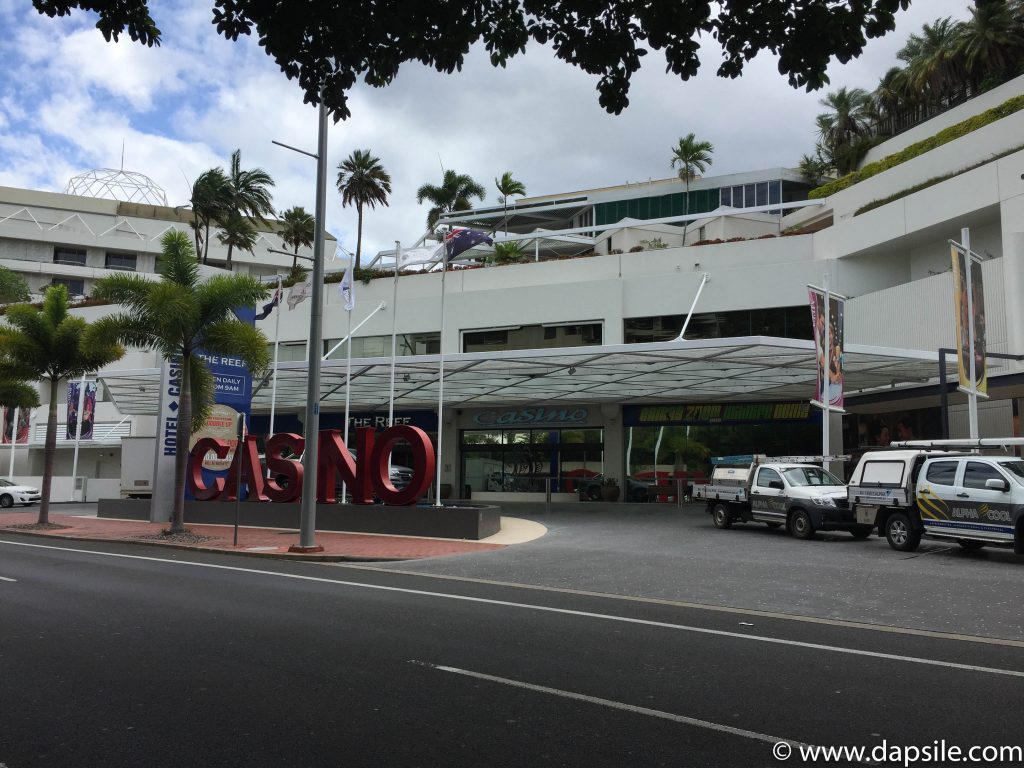 Here in Vancouver our Night Markets are outside with heaps of stalls. The Cairns Night Market and Food Court though is in a very large building filled with heaps of little shops. You can buy almost anything you can think of as well as eat until you are way past full. Obviously I chose to buy ice cream, but there were many different things to eat.
Airbnb in Cairns and the Surrounding Area
I stayed with a lovely family, through Airbnb, about half way between Cairns CBD and Palm Cove. It was approx. 25 minute bus trip to either. I had my own room with ensuite bathroom, separate from the main house. I even had a small enclosed sitting area just outside of my lockable bedroom door.
The house also had an outdoor pool and laundry facilities that I had access to. The family was wonderful. They shared local fruit with me and started me on my Tim Tam addiction. They also checked with me during my stay to make sure everything was going well and even texted to make sure I was doing okay, if I was out all day. I had great experiences with every Airbnb location and host I stayed with in Australia but this family in Cairns, were the most thoughtful and helpful. I absolutely loved my stay there.
Getting To, From, and Around Cairns
You can rent a car in Cairns but because it is a very touristy place, heaps of people are renting cars. The public bus system was sufficient for me plus there are day tours out of the city to various locations in the area. You can read about my car rental experience for my trip into the Daintree Rainforest.
I found the city bus system in Cairns and the surrounding area to be great. It took me from the Airbnb location to Cairns CBD and it would have taken me to Palm Cove if I wanted to. From what I could tell, it covered the entire area quite well. The cost for a bus trip depends on the zones you travel through.
I flew from Alice Springs to Cairns because there really was no other way to get there, driving would have taken too long. There is also a train station in Cairns though so it provides you an alternative way to get to and from the area.
Flying Foxes (Bats)
Bats are not something most people can say they have seen a lot of in their life. But head to Cairns and Flying Foxes, as they are known in Cairns, are hanging out in droves in trees around the CBD. You hear them before you see them. Although you can barely make out the massive amounts of moms and babies hanging in the trees, when they decide to leave, you see way more than you can possibly count. It was absolutely amazing to see, and hear. I didn't even know this was possible outside of caves.
[bctt tweet="Sun, water, Great Barrier Reef, Daintree Rainforest, history, adventure & flying foxes. Cairns kinda has it all." username="dapsile" nofollow"yes"]
Cairns is quite a touristy city, but with its stunning landscape of ocean and rainforest, I really liked it. You have access to two UNESCO sites; the Daintree Rainforest and the Great Barrier Reef. It also provides an assortment of adventures like bungee jumping, skydiving, and white water rafting. There are so many things to see and do in Cairns and the surrounding area, it seemed like every shop I walked past had cameras and Go Pros for rent or sale. Not to mention travel agencies for tours and car rental agencies. If you are looking for something wonderful but a little less adventurous, check out this Flights to Fancy post for the Kuranda Scenic Railway Gold Class: Step Back in Time. There are so many waterfalls to see in the area around Cairns.
Don't let the abundance of adventure activities or the tourists fool you though. The Cairns CBD is full of wonderful historical architecture being used for an assortment of new reasons. Hostels, Art Gallery, Night Clubs, etc. It's such a beautiful visual homage to the past while enjoying and sharing the present.
If you are interested in or starting to plan a trip, there are several travel related products and websites listed on the Yup…..We Like These page, to help you out. Some of the affiliate link descriptions also contain a coupon code for you to use.[/fusion_text][imageframe lightbox="no" gallery_id="" lightbox_image="" style_type="none" hover_type="none" bordercolor="" bordersize="0px" borderradius="0″ stylecolor="" align="none" link="" linktarget="_self" animation_type="0″ animation_direction="" animation_speed="0.1″ animation_offset="" hide_on_mobile="no" class="" id=""]
[/imageframe][fusion_text][/fusion_text][one_fifth last="no" spacing="yes" center_content="no" hide_on_mobile="no" background_color="" background_image="" background_repeat="no-repeat" background_position="left top" hover_type="none" link="" border_position="all" border_size="0px" border_color="" border_style="" padding="" margin_top="" margin_bottom="" animation_type="" animation_direction="" animation_speed="0.1″ animation_offset="" class="" id=""][/one_fifth][one_fifth last="no" spacing="yes" center_content="no" hide_on_mobile="no" background_color="" background_image="" background_repeat="no-repeat" background_position="left top" hover_type="none" link="" border_position="all" border_size="0px" border_color="" border_style="" padding="" margin_top="" margin_bottom="" animation_type="" animation_direction="" animation_speed="0.1″ animation_offset="" class="" id=""][imageframe lightbox="no" gallery_id="" lightbox_image="" style_type="none" hover_type="none" bordercolor="" bordersize="0px" borderradius="0″ stylecolor="" align="none" link="" linktarget="_self" animation_type="0″ animation_direction="down" animation_speed="0.1″ animation_offset="" hide_on_mobile="no" class="" id=""]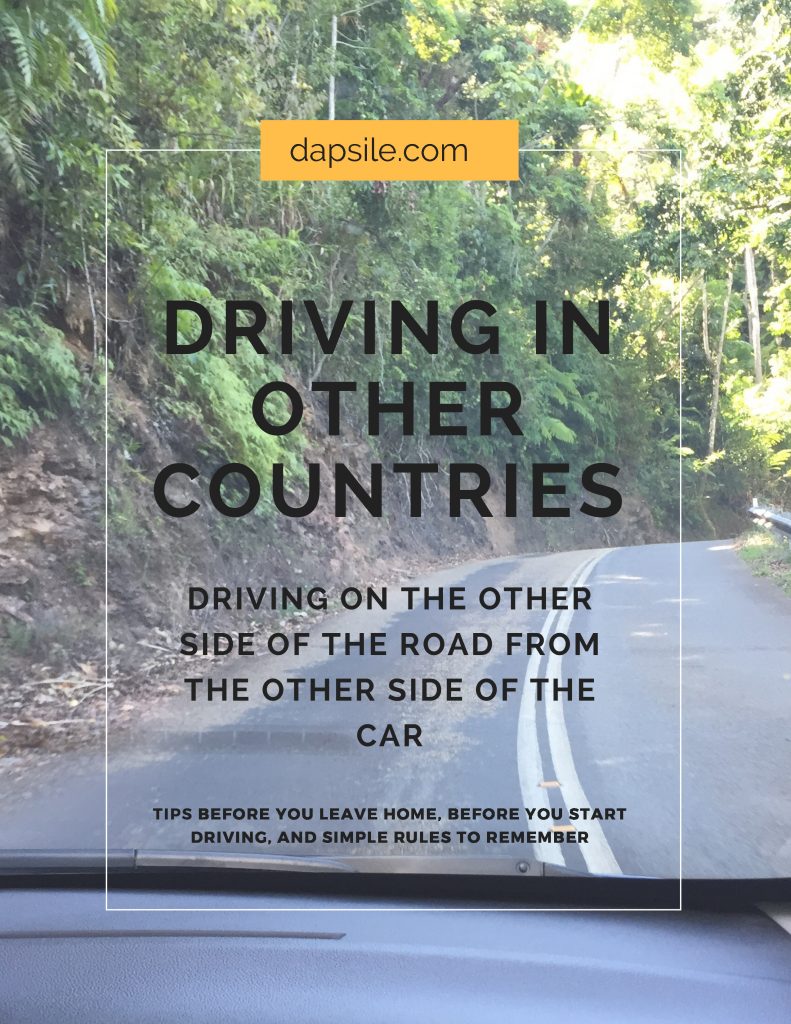 [/imageframe][/one_fifth]
[fusion_text]Sign-up to receive your FREE copy of Driving in Other Countries[/fusion_text]
[one_fifth last="yes" spacing="yes" center_content="no" hide_on_mobile="no" background_color="" background_image="" background_repeat="no-repeat" background_position="left top" hover_type="none" link="" border_position="all" border_size="0px" border_color="" border_style="" padding="" margin_top="" margin_bottom="" animation_type="" animation_direction="" animation_speed="0.1″ animation_offset="" class="" id=""][fusion_text][mc4wp_form id="303″][/fusion_text][/one_fifth]