[fusion_text]First of all, let me give everyone a necessary piece of advice. Cairns is a tourist city. Everyone rents cars in Cairns. Don't wait till you arrive to rent one, book it in advance. I had booked myself a place to stay in the Daintree Rainforest which is only accessible via car. I waited till I arrived in Cairns and the day I needed said car, to search and book it. Thankfully there must have been a return during my search because the internet allowed me to book a car from the Enterprise in downtown Cairns after everyone else told me they were fully booked, including Enterprise.
Now, the best part of today's story. A coastal road trip that allows you to drive with the ocean and the Great Barrier Reef (I couldn't see the reef from the road) on one side and the rainforest on the other. It really is quite beautiful. Thankfully there are several lookout locations for you to stop, look and take pictures from. Depending on where you drive, there are even ones where you don't have to cross traffic. The road is quite curvy and therefore has blind spots. Not to mention you have to remember to get back on the correct side of the road.
Port Douglas
All along the road are roundabouts where you can head off to different beaches or keep driving on the Captain Cook Highway up to Mossman. I made a stop in Port Douglas for a few hours and I am so glad I did. It is a beautiful town that apparently has a lot of celebrities visit so there are heaps of resorts but there are a lot of accommodation choices for us regular folk too. There is also a wide range of amazing shops and restaurants to spend your time in. The veggie burger at Café Ziva (they also offer heaps of different crepes) with added avocado was messy and so delicious. I was learning with the humid heat you not only have to drink a lot but you also have to eat well.
I saw a little girl about 3 years old walking with her Grandmother that afternoon. This little girl was only wearing an oversized t-shirt, she had perspiration soaked hair sticking to her red, flushed face, and she was carrying a bottle of water like it was her life line. She looked like someone who had lived a hard life, was exhausted beyond believe and was about to just throw in the towel. The look on her face said 'I want to cry but I already sweat all the fluids out of my body'. I loved her. She looked like I felt.
Maybe not an obvious choice for a vegetarian, but I also stopped at Lanterfish Fish & Chip Shop. It was so hot and they had these amazing slushies. I ended up with the strawberry basil slushie and a brain freeze. It was delightful.
Daintree Rainforest
After leaving Port Douglas, in my greatly appreciated air-conditioned rental car, the drive continues up north quite easily. Driving past all those sugar cane fields really was quite a sight. The drive starts to change once you turn off in the Cape Tribulation direction. Not too long after that you cross a river on this cool little cable ferry. It cost me $26.00 return ($14.00 one way) and only took about 5 minutes or less.
The road then becomes a very narrow, single lane each way, route with no shoulders. As you climb the hills and drive around the corners of this wonderfully scenic, tree lined route, you hope you've mastered where your car edges are because it is quite a tight squeeze. Somewhere on this incredible drive you also lose cell and internet coverage without noticing. Until you leave the rainforest, the only place you get it back again is at the top of the tower in the Daintree Discovery Centre. It is a great way to have an electronic detox, relax and enjoy the amazing scenery of this UNESCO World Heritage Site.
Wompoo Eco Retreat
My accommodation for the night in the Daintree Rainforest was the Wompoo Eco Retreat in Cow Bay. It is available through them directly (website here) or with Airbnb. There are two units but the reason I chose this place was because both of the units have no glass in the windows of the washroom and they have a stunning view of the rainforest. The big surprise is that I chose to stay the night in the rainforest at all though. I hate bugs and I don't camp.
The unit has a big patio door and two windows, all on three different walls, and all screened. You can close and even lock the door to the bathroom. There is no air conditioning but there was a breeze and a fan. The unit has a mini fridge stocked with an assortment of breakfast supplies and containers of refrigerated water. There is also a huge assortment of different fresh tea, muesli, coffee, coffee press, tea pot, oil, vinegar, all the dishes you could require and an outdoor cooking stove and sink. Outside, around the corner to the side of the bathroom, and newly built, is a cement bath. It's shallow but perfect for filling up and cooling down after the hot tropical days.
While there were bugs, including ants and a massive spider (who kept running away) in the bathroom at night, it wasn't too bad at all. This amazing accommodation allows you luxury, comfort, convenience and space all while staying in an incredibly scenic rainforest. It is such a remote, lovely place and very relaxing. *Take care with your usage as they create their own electricity and their water is heated with solar power.*
Daintree Discovery Centre
My accommodation was conveniently located right after the turnoff for the Daintree Discovery Centre. The Discovery Centre has several different walks for you to explore with, including the Canopy Tower to climb that takes you 23 metres up. The walks and the interactive Interpretive Display Centre, are all created to provide you with information on what types of insects, flora & fauna, birds, butterflies, mammals, etc are living in the rainforest that you might be lucky enough to see. You are able to learn the history of these things and the rainforest.
This is also where you can learn about the local dinosaur turkey. They call it the cassowary. All along the road there are signs warning of it but I never saw one. After seeing a statue of one in the Display Centre I was happy about that. It might not be as large as a Canadian moose but I think that thing could take you out. It is as tall as me, or taller, and where a regular turkey has a small flat head, the dinosaur turkey has a giant head with a massive piece of vertical hard bone on top that is actually part of their skull and grows with age. Think ax. To top it off, that's not what they use to attack you. They use their dagger like claw feet and extremely powerful legs to fight you. You really have to check them out on wikipedia (here). By the end of my road trip and not having seen one in real life though, I was quite disappointed. Unlike Canberra and the flies.
If you are staying locally, you can get a discount through your accommodation for the Daintree Discovery Centre.
Cape Tribulation
After I visited the Daintree Discovery Centre I drove another approx 30 minutes to Cape Tribulation. It's quite small but there is accommodation as well as tours and other touristy things available. I wanted to go up to see what it had to offer but I also went for dinner. I was told by my hosts that Whet is a café, bar, restaurant with a good vegetarian menu. They didn't lie. The restaurant actually had a separate menu for vegetarians, and I believe, gluten free. Not something you expect in such a small location when you don't always see that in the big cities. I went with the linguine pasta with tomato & chilli salsa for dinner and the apple, pear and hazelnut crumble served with ice cream for dessert. I also drank two large jugs of water. Other than the dastardly raisins in the crumble, everything was absolutely delicious. It was a smaller restaurant and quite busy with both locals and tourists.
The drive back to Wompoo Eco Retreat was an interesting/horror filled one. It was dark and driving down the narrow tree lined road made it even darker. Everyone said to watch out for the dinosaur turkeys but you know what they didn't tell me. That there would be so many frogs on the road. So many frogs that I would feel like a serial killer in the middle of one of the signs of the apocalypse. I made it through by believing they were hopping out of the way. Happy little frogs hopping along the road like they own the place leaving me in darkness and terror. Thank you Australia.
Mossman Gorge
The next day I decided to stop at the Mossman Gorge on my way back to Cairns. I really had no idea what to expect though because I hadn't done any research. I arrived in the parking lot and walked to the Visitor's Centre where I was able to purchase a ticket. The ticket is for the shuttle to the Gorge. I noticed people walking but the route is a road with no place else to walk. No footpath and buses going in both directions. Also there is an indigenous community between the Visitor's Centre and the Gorge and they have specifically asked that people don't walk through.
The Gorge has some really nice, easy walks, of various distances, surrounded by the flora and fauna of the stunning Daintree Rainforest. There were insects, birds, rocks, a metal suspension bridge, and small streams of water to join all of the greenery, the creek and the river. A lot of people were swimming in the water but with large rocks as well as strong currents, there are warnings. It is a great way to be active and spend some time seeing this beautiful, tropical part of Australia.
Palm Cove
WOW! I was told by a friend that Palm Cove was a favourite of hers so I decided to stop there on my way back to Cairns. It was absolutely lovely. The beach was amazing and the whole town had such a relaxed atmosphere. Unfortunatly I didn't have a lot of time. I ended up eating a quick late lunch/early dinner so I could spend the rest of what time I had, walking along the beach staring out into the ocean. It was just so beautiful. I didn't even want to do anything else. If I am ever in the area again, I can guarantee you I will check this place out longer.
I wish I would have been able to spend more than one night in the Daintree. Besides loving the accommodation, I never had the time to go hiking or visit any of the watering holes where I could have gone swimming. I didn't know about all of the different stingers before I went to Queensland so I didn't realize I wouldn't be able to easily swim in the ocean. I would have really enjoyed swimming, especially in that heat. While I chose to drive and spend the night in the rainforest, there are tour companies for you to choose from that visit some, if not all, of these sights as well as others.
If you are interested in, or starting to plan a trip, there are several travel related products and websites listed on the Yup…..We Like These page, to help you out. Some of the affiliate link descriptions also contain a coupon code for you to use.
[/fusion_text][one_fifth last="no" spacing="yes" center_content="no" hide_on_mobile="no" background_color="" background_image="" background_repeat="no-repeat" background_position="left top" hover_type="none" link="" border_position="all" border_size="0px" border_color="" border_style="" padding="" margin_top="" margin_bottom="" animation_type="" animation_direction="" animation_speed="0.1″ animation_offset="" class="" id=""][/one_fifth][one_fifth last="no" spacing="yes" center_content="no" hide_on_mobile="no" background_color="" background_image="" background_repeat="no-repeat" background_position="left top" hover_type="none" link="" border_position="all" border_size="0px" border_color="" border_style="" padding="" margin_top="" margin_bottom="" animation_type="" animation_direction="" animation_speed="0.1″ animation_offset="" class="" id=""][imageframe lightbox="no" gallery_id="" lightbox_image="" style_type="none" hover_type="none" bordercolor="" bordersize="0px" borderradius="0″ stylecolor="" align="none" link="" linktarget="_self" animation_type="0″ animation_direction="down" animation_speed="0.1″ animation_offset="" hide_on_mobile="no" class="" id=""]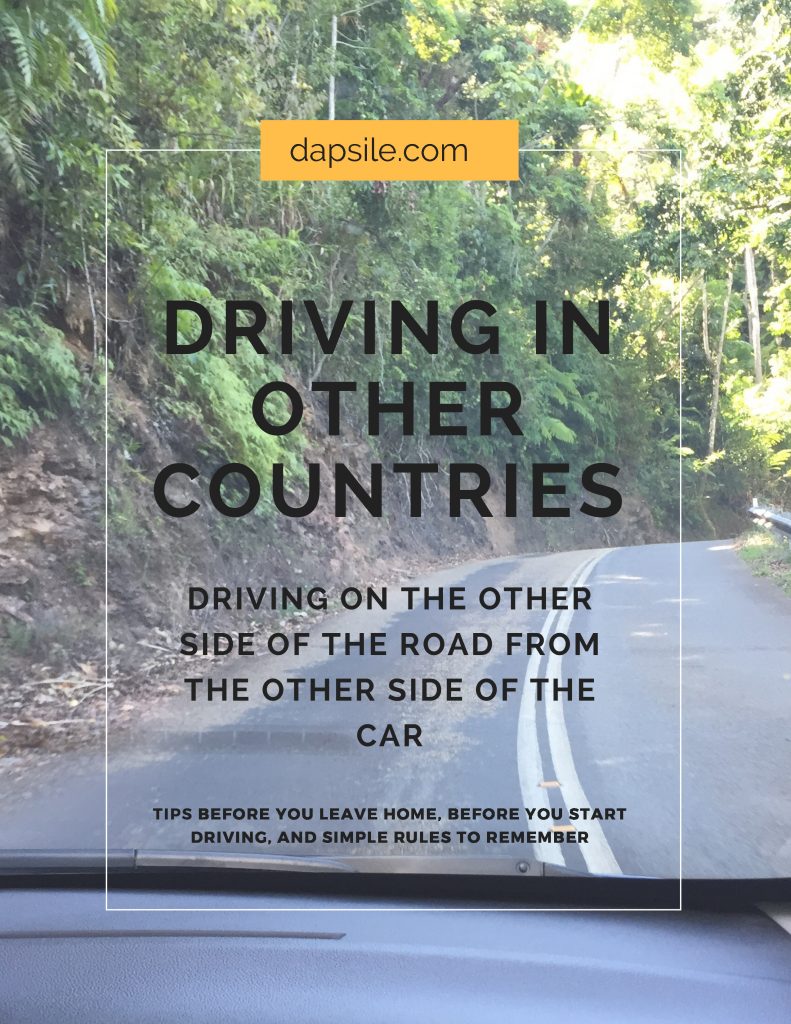 [/imageframe][/one_fifth]
[fusion_text]Sign-up to receive your FREE copy of Driving in Other Countries[/fusion_text]
[one_fifth last="yes" spacing="yes" center_content="no" hide_on_mobile="no" background_color="" background_image="" background_repeat="no-repeat" background_position="left top" hover_type="none" link="" border_position="all" border_size="0px" border_color="" border_style="" padding="" margin_top="" margin_bottom="" animation_type="" animation_direction="" animation_speed="0.1″ animation_offset="" class="" id=""][fusion_text][mc4wp_form id="303″][/fusion_text][/one_fifth][imageframe lightbox="no" gallery_id="" lightbox_image="" style_type="none" hover_type="none" bordercolor="" bordersize="0px" borderradius="0″ stylecolor="" align="none" link="" linktarget="_self" animation_type="0″ animation_direction="" animation_speed="0.1″ animation_offset="" hide_on_mobile="no" class="" id=""]
[/imageframe][fusion_text][/fusion_text]