I've been hearing about it for several months but after I saw a spoiler, I decided the CauseBox Summer 2019 subscription box was the one I had to try. I was also able to sell the idea to myself as a birthday gift to me, which was an added bonus.
CauseBox (website) is a quarterly subscription box that contains items and brands that do good around the world. Some of the featured brands donate a portion of proceeds to charities, some employ local artisans, some use ethically-sourced goods…….you get the idea. The money you spend on this subscription box isn't just a selfish act, you are giving others an opportunity to benefit.
CauseBox only allows their yearly subscription members the chance to make any customizations to their boxes and since I only purchased the CauseBox Summer 2019 box, I couldn't choose anything. A bit exciting even if it's different than what I've become accustomed to with FabFitFun. I found the spoilers on-line of all the contents though so it wasn't much of a surprise.
The box is $49.99 USD each quarter plus $7.95 USD for shipping. The box shipped from Los Angeles, USA to Vancouver, Canada on FedEx 2-Day service. While the website doesn't show any shipping information or even that it has shipped, I did receive an email with the tracking information.
The paper magazine included in the box shares stories and backgrounds of each of the products and the companies that make them. It isn't just a 'hey look good in our stuff' kind of magazine, it is very informative in how these items and companies are ethical and sustainable. Also included, a gratitude sheet and coupons.
Tribe Alive Caftan Cover-up (available in three colours)
I haven't been to a beach in a bathing suit for so many years I can't remember when it was. And the last time I was even at a pool was several years ago. I am still excited to use this Tribe Alive (website) cover-up though.
Ethically handcrafted by artisans in India, this caftan is versatile partly because it is made from an almost thin canvas type of material, which means it is thicker than most cover-ups. But it's simple, colourful pattern also plays a part. I received the cream one with the red and yellow stripes. I love it, it's a light, summery, poncho that can be worn a few different ways according to CauseBox.
Quagga Green Wet Swim Pouch (available in two patterns)
This was the spoiler that made me purchase the CauseBox Summer 2019 subscription box. Not that I'm an avid swimmer who has a problem with wet bathing suits all the time, but I do like how versatile this Quagga Green (website) bag could be.
Made from 100% recycled material and available in two custom designed patterns for CauseBox by French artist Melanie Johnsson, this bag is the perfect size for wet swimsuits or even other clothes. I mean probably not a pair of plus sized jeans but dresses, shirts, and those kinds of things. It's a wonderful size and I'm looking forward to using it in as many ways as I can figure out.
Hanalei (Island Aloe Gel or Papaya Enzyme Powder Face Cleanser)
Inspired by natural ingredients from Hawaii, my box contained the Hanalei (website) Papaya Enzyme Powder Face Cleanser.
After pouring a pea-sized amount of powder in my palm, I added a bit of water then rubbed it between my hands to dissolve the powder and activate the foaming. Once you open the lid and tip the bottle, the powder falls out quite quickly and easily.
I've used this cleanser for a few days and absolutely love it, it hasn't left my face dry and feeling tight like other foaming cleansers do. Instead it's quite gentle, but I also haven't tried using it after wearing make-up.
I recommend removing the security flap under the cap before your first use though. I found out it was there when the bottle fell to the floor of my shower. After it flew through my hands when I tried to squeeze it, bouncing across each wall of my shower on the way down.
All Good Reef Friendly Sport Sunscreen
Made without ingredients that damage & bleach coral reefs and pollute our oceans, All Good (website) has created an organic, planet-friendly product.
I like how subscription boxes provide sunscreen in the summer months but my skin does not like it so it's not something I use. I'll be sharing this sunscreen with others. **Side Note: My cousin's wife loves all the sunscreens she receives from me. It also gives her a chance to try different brands to find what works best for her while she plays softball in the blazing sun.**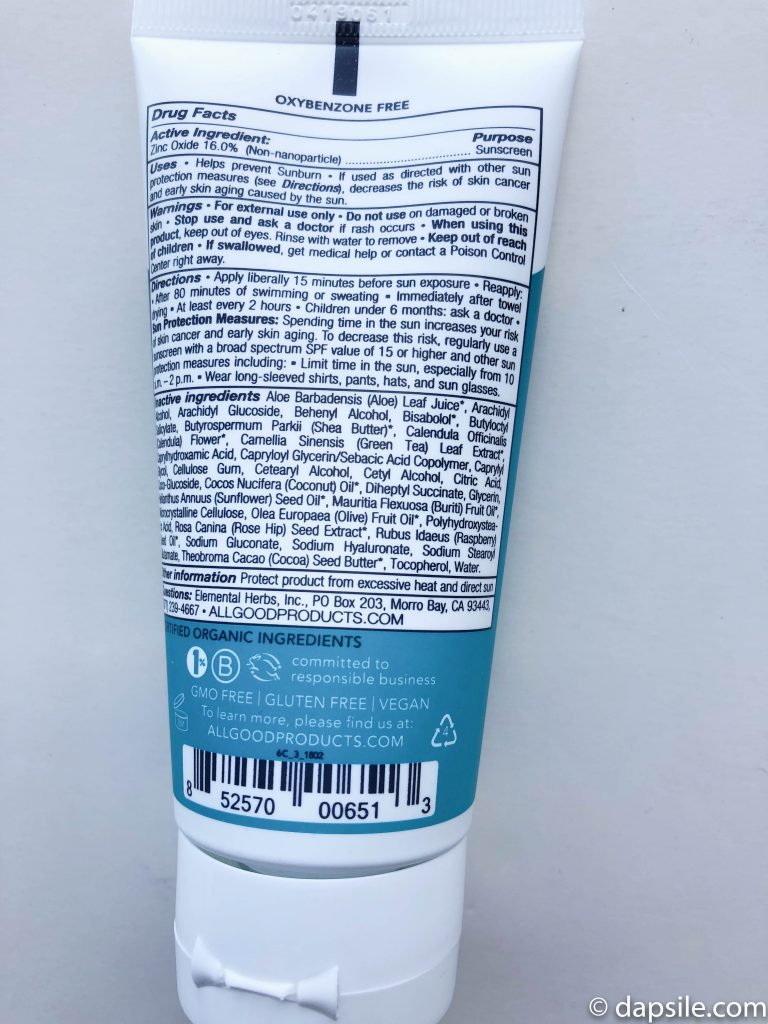 Reduce Everyday Insulated Tumbler
I carry water with me everywhere I go. So, I have three bkr glass water bottles and three S'well insulated stainless steel water bottles. You can understand than when I say I love the idea of this Reduce Everyday (website) insulated tumbler with lid and I can't wait to try it out. They are as happy about replacing disposable products as I am.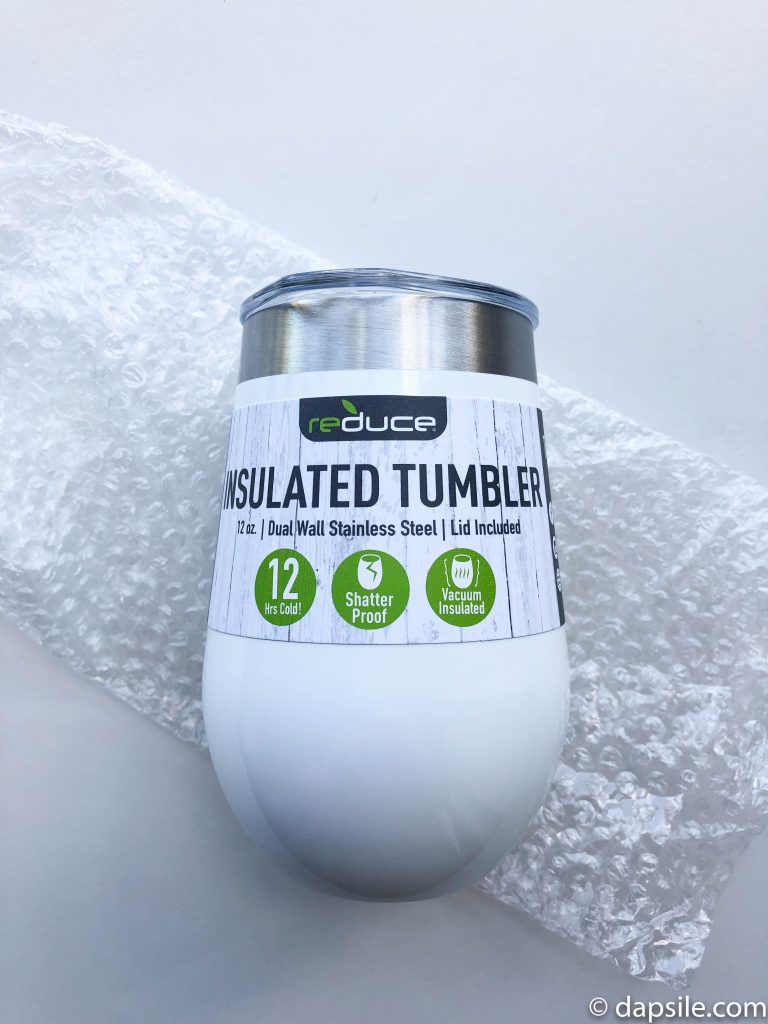 I decided to test how well this tumbler worked at keeping liquids chilled for 12 hours. That hole in the lid raised my suspicions.
Now, I didn't use a thermometer to confirm but I filled the tumbler with water out of the fridge and let it sit overnight for about 10-11 hours. After that time I checked and while the water wasn't as cold as it was the night before, it was still chilled and quite cool.
I'm excited and I'll probably start carrying my new tumbler with me. Nothing like pulling my own chilling tumbler out of my giant tote bag when I visit family & friends or attend parties & events.
Altru Straw Tote
I love tote bags and this Altru straw one is so seasonal and summery I'm excited to use it. Designed exclusively for the CauseBox Summer 2019 box, proceeds from it are going to support ocean conservation initiatives around the world.
While not large enough to carry my laptop, this straw tote is still so cute. I will happily be using it all summer for any events or parties I'll be attending. Or you know, just wanting to leave my house and look all summery with my cute straw tote bag.
Banded2Gether Scrunchie 3-Pack
Okay, I have long hair but I do not like the scrunchie comeback from the 90's so these Banded2Gether (website) scrunchie's are definitely going to be shared with someone. Made from a soft cotton this 3-pack is a wonderful collection of summery pastel colours. 
You know who was super excited and happy to receive these as a gift? My cousin's eight-year-old daughter. Scrunchies are the new cool item and she now has three for herself.
Antra Svarcs Art Print
The pattern for the Causebox Summer 2019 box is a design by Antra Svarcs (website). This is an art print postcard of that pattern so you can keep it, display it, enjoy it, or share it. I think it's a great idea. I checked out her website and I really enjoy her other work too.
Before I received this subscription box I was excited about the products. After I received the box I'm still excited about the products. Not only are they great items, but they do good and each item was of high quality. The curators of this subscription box have done a great job picking items that are trendy and what people want, as well as doing good in the world.
Overall, I very much enjoyed the CauseBox Subscription Box and I'm considering keeping them coming.
Related Articles
FabFitFun Summer 2019 Subscription Box Review
FabFitFun Spring 2019 Subscription Box Review
S'well Stainless Steel Insulated Water Bottle